About Us
The Special Economic Zone Authority Duqm " SEZAD"'s Corporate Social Responsibility is defined by our actions that focus on environment, social and economic performance's as well as the impacts of the Free Zone on its internal and external stakeholders.
Duqm SEZAD demonstrates its ongoing commitment to CSR by promoting, supporting, organizing, and participating in activities that nurture community spirit, promote a balanced lifestyle, and help preserve Duqm and as a whole Al Wusta Regions cultural and natural heritage.

5 Key areas of our focus:
Service to the Community –Committed to giving back to the community in which we live and work to improve the lives of the people around us. We accomplish this through contributions and partnerships with institutions and non-profit organizations that share our goals and values.
Contribute to the Growth of Education and community development – Working closely with organizations within the Economic Zone and foundations that further the causes of education and promote Omanisation of the country and community development of the Al Wusta Governate. We support schools, colleges and research centres, and encourage talented students to pursue higher education. We provide training programmes with affiliated organization for students who would like to gain experience and pursue a career of their choice as part of the Duqm people development program.
Protecting the Environment – We are committed to protecting the environment for future generations. We will work with the Al Wusta Governor's office, non-governmental organizations, partners, suppliers and policy makers to find solutions and draft initiatives to protect, care for and preserve our environment by reducing waste, saving water and energy and encourage all our stakeholders to do the same.
Internally Reduce, Reuse and Recycle – We will raise awareness about the 3R's policy and set guidelines internally to help our employees be more aware about our environment, our community by saving money, energy and natural resources.
Employee Health and Wellness – We are committed to the health and wellness of our employees. The Healthy Employee Lifestyle Programme (HELP), has been developed by global organizations and benchmarked, hence adopting such initiatives through the HR Dept., will provide employees with a variety of tools, resources and benefits that encourage them to incorporate healthy living and wellness into their daily routine. This includes employee continual development, fitness, weight loss programmes, Giving Blood, medical awareness campaigns and other initiatives.
Workplace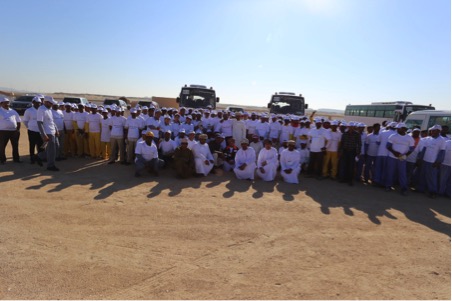 At SEZAD, we believe that employees are the company's greatest asset and that together we build a successful and rewarding environment. With positive employee satisfaction and a rewarding environment, value is created that ultimately translates into customer satisfaction, loyalty and improved overall organizational performance.

To achieve this focus SEZAD has created a number of programmes and guidelines that ensure key objectives including providing equal opportunities, training and development, rewards and recognition and specialized benefits and services that positively impact employee social welfare. At the root of these initiatives we constantly strive to strengthen the spirit of one team, one family throughout our operations.
Marketplace
One of Duqm Sezad's key CSR objectives is to engage all stakeholders in our community initiatives. This increases the impact our programmes have, while encouraging a stronger sense of community and commitment from all. We aim to facilitate all SEZAD stakeholders undertaking their own CSR activities, ultimately magnifying the benefits of the community. To encourage stakeholder engagement, we create seminars and workshops to involve our business partners and customers to learn and share their own experiences and ultimately entrench CSR practices into their business operations.
Environment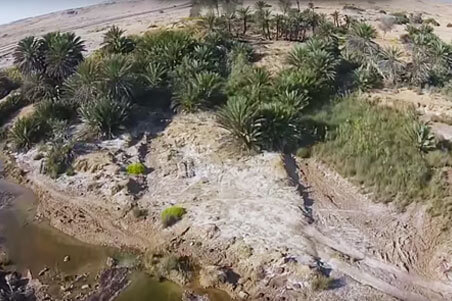 Environmental stewardship is an essential concern for all stakeholders at SEZAD and the globe at large. We are committed to preserving the environment and to promoting environmentally friendly practices throughout our operations. Our environmental policy covers various aspects of the environment ranging from energy efficiency, renewable energy, green building standards and planting and can be seen implemented throughout SEZAD. We strongly believe that conserving resources and reducing negative environmental impact is the responsibility of each individual living on this planet, as a result we strive to adopt best environmental practices and reduce our carbon footprint.
Community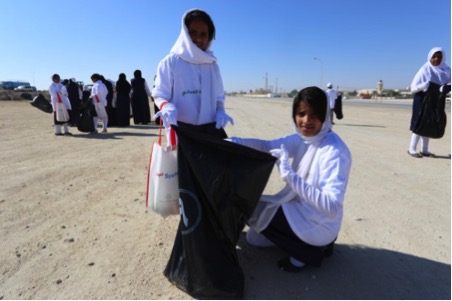 Extending our reach across the community to add value and positively contribute to the wellbeing of society as a whole is at the core of SEZAD's CSR. Locally, we invest in causes identified to meet particular criteria and have a positive impact. Through donations, sponsorships and creating community events, we support organizations and individuals making positive change. Our community reach includes Scholarships to improve the level of educated communities within the Duqm region, participating in community-wide sporting events like the Camel races, as well as supporting the local governments on initiatives.
Rate our content