SEZAD for collecting companies share for social activities
December 20, 2013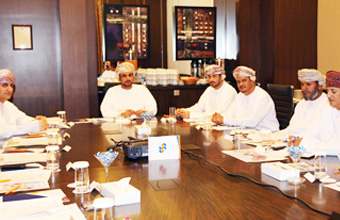 The Committee for Developing the Local Community at the Special Economic Zone Authority has given its recommendations to the Administrative Board of the Authority during the first meeting held on Thursday in Wilayat of Al Duqm. Ismail al Balushi, Deputy of the Authority\\'s Executive President, said: " The recommendations stated that working companies at the zone should contribute a percentage of its annual income to sponsor social activities, which will be implemented during the coming period.
The Authority will specify a particular amount from its budget 2014 to execute several works related to developing the local community.
Additionally, the Authority is keen to implement a number of initiatives that would serve the community as it seeks to take the highest advantage of ventures implemented in the zone and operate sponsorship processes provided by the local and investor companies. "
The committee decided to hold an annual forum by which it can throw light on the accomplishments during the year and main projects and events which should be undertaken.
The committee will conduct several meetings with the working companies and Al Duqm Refinery to shed light on training courses needed to rehabilitate Omanis.