Artificial Coral Reef Park project launched in Duqm
December 15, 2021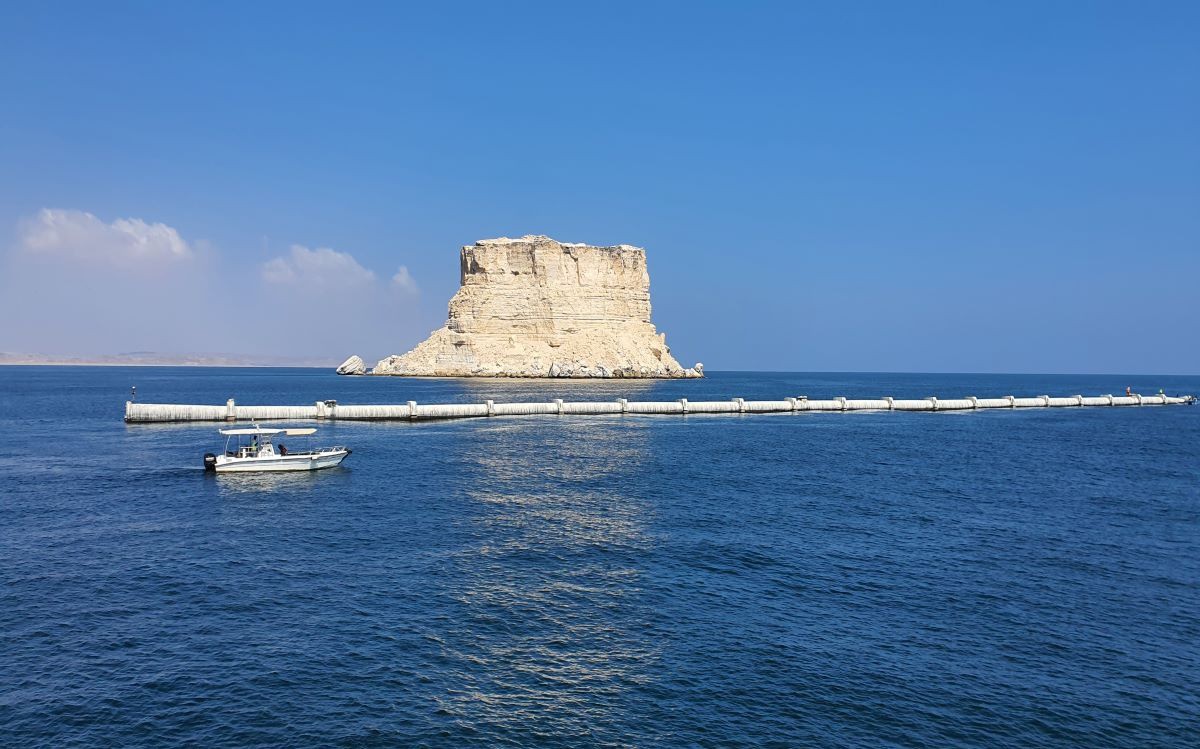 Artificial Coral Reef Park project launched in Duqm
Duqm – December 15, 2021
The Special Economic Zone at Duqm (SEZAD) announced the launch of the Artificial Coral Reefs Park project in the Zone, which aims to creating an attractive habitat for fish and providing an unparalleled diving experience for tourists, residents and residents in Duqm.
Commenting on this project, Nasser bin Mohammed Al Rahbi, from the Partnership and Development Department at the Special Economic Zone at Duqm, said: "This week, we deployed a 250-metre-long pipe with artificial concrete blocks every other 10 metres near Hamar Rock in the sea of Duqm. Another similar pipe will be deployed as well in the coming days.
"This project is managed by a group of SEZAD employees in cooperation with a number of government bodies and other companies operating in the Zone. The project aims to sustain the marine environment in the Zone, enhance its biodiversity, increase fish production and create habitats for marine creatures, including corals and other species. Moreover, the projects serves to activate the diving activities in Duqm", Al Rahbi explained.
On the other hand, Mohammed bin Hamad Al Mahrouqi, from the Environmental Regulatory Department in the Special Economic Zone at Duqm, confirmed that no marine life was observed during the diving process that preceded the sinking of the pipe. "The concrete blocks and pipe would create a rich environment to attract new marine life. Further, it will bring a unique diving experience for divers and diving enthusiasts as the location is an extension of the rocks scattered around Hamar Rock.
In his statement, Al Mahrouqi commended the role played by Cobra Tadjo Contracting Company to make this project a success through the contribution and support accorded by Port of Duqm Company by providing a tugboat to transport the pipes to the location, free of charge.
Al Mahrouqi urged fishermen to avoid using nets while fishing near Hamar Island to avoid causing any potential impact on the newly-created fishing and diving locations. "We will regularly inspect these locations by diving and continuously surveying the area to monitor the growth of the marine life. As well, we will ensure the safety of the pipes and its conditions according to the developed plan for this purpose", Al Mahrouqi pointed out.