Duqm organises "Together to Combat Beach Pollution" clean-up campaign
December 12, 2021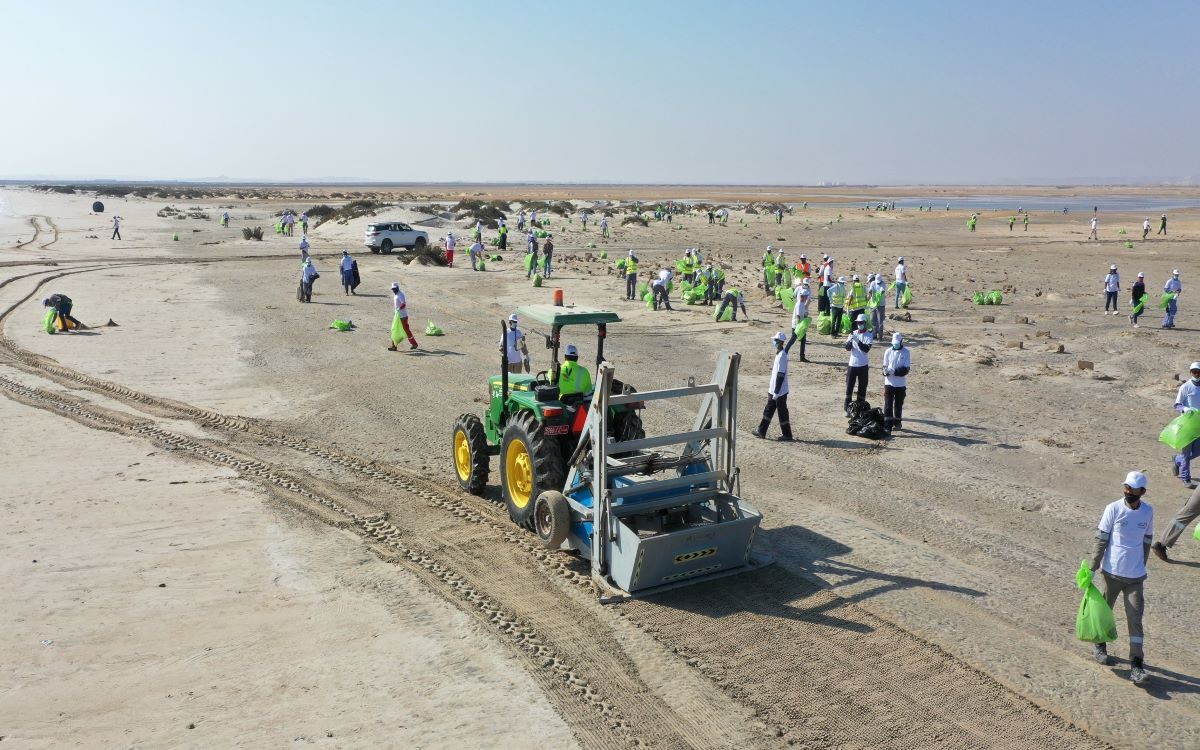 Duqm organises "Together to Combat Beach Pollution" clean-up campaign
Duqm –December 7, 2021
The Special Economic Zone at Duqm (SEZAD), represented by the Environmental Regulatory Department, organised today (Tuesday, December 7) a clean-up campaign in Al Antout Beach in Duqm. The Campaign "Together to Combat Beach Pollution in Duqm", was supported by a number of companies, including OQ8 and its contractors, Oman Environmental Services Holding Company (be'ah), Renaissance Services Company, Tatweer Duqm, INCO Duqm Company and the City Hotel. In addition, a number of volunteers from the local community and the companies operating in SEZAD took part in the Campaign.
Commenting on this initiative, Al Mutasim bin Ali Al Sheibani, from the Environmental Regulatory Department in SEZAD, pointed out: "This Campaign marked a good example of partnership between SEZAD, local community and the companies operating in the Zone. As preserving the environment is one of the key priorities of SEZAD's Management, this Campaign is streamlined with the agenda of the Environmental Regulatory Department, which includes many other environment-related, whether on land or at sea. Other awareness and educational programmes on environmental aspects will be conducted throughout the year. Further, SEZAD Management is organising other environmental initiatives such as hygiene campaigns and awareness programmes, which will be held in partnership with the community and corporates operating in the Special Economic Zone at Duqm".
Al Sheibani explained, "Plastic waste is very common and represents about 50% of the total solid waste on the sea coast as indicated by many studies. As well, the total number of seabirds that die due to this waste is estimated at one million birds annually and one hundred thousand of marine and fungal organisms die of plastic waste at the global level.
It is noteworthy that this Campaign, which attracted more than 130 volunteers, covered cleaning over 3 km of the beach by using a special machine to collect big quantity of wood, plastic waste and fishing nets.