Enhancing spending on products and services offered to the local community (in and around the Zone).
Promote and develop local products.
Develop the quality of training and education offered by occupational institutes to the highest international standards, in line with opportunities available in the sector.
Creating more job opportunities for Omanis
Mandating those government contractors to ensure maximum spend on materials, products and equipment from the local market.
Social Investment
The most important factors of our success is the close relationship between SEZAD and the surrounding community where we operate.
One of the core values that CSR has promoted is extending our reach across the community to add value and positively contribute to the wellbeing of society.
Locally, we invest in causes identified to meet particular criteria and have a positive impact. Through donations, sponsorships and creating community events, we support organisations and individuals to make a positive change. Our community reach includes scholarships to improve the level of educated communities within Duqm, participating in community-wide sporting events like the camel races, as well as supporting the local government initiatives.
Omanisation and National Training Initiative
The objective of CSR Section at the Partnership and Development Department (PDD) is providing training and support programmes to develop and sharpen the skills of young national work force through training and educational programmes in various occupational fields.
Partnership and Development Department coordinates with companies to hire a number of Omanis based on their requirements. The big number of young people who join the programmes reflects the value of this commitment.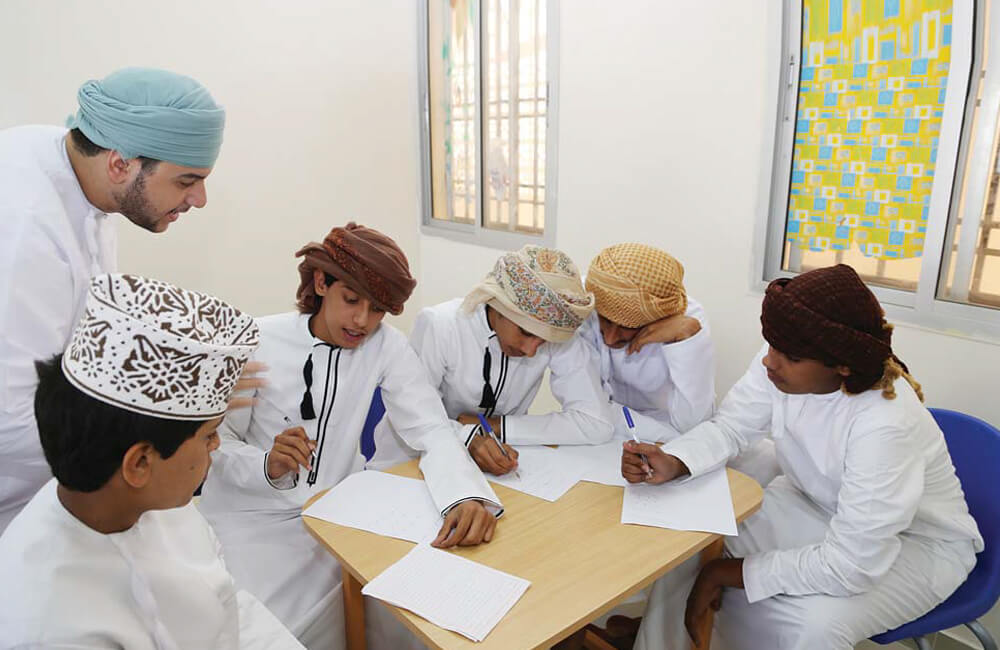 Training for Employment
Training for Employment
Job Seeking for the local people of Duqm We, in the CSR Section, regularly communicate with investors as well as our contractors operating in SEZAD to look for job openings and training opportunities for the local people of Duqm. We also collect the CVs of job seekers and keep in touch with them so we are up to date with their updates on their jobseeking journey. In 2015, in collaboration with Takatuf, we started preparing for Duqm training initiative, which was aimed at training job seekers