Service works and modern facilities to improve lifestyle in Saay commercial District, Duqm
October 10, 2023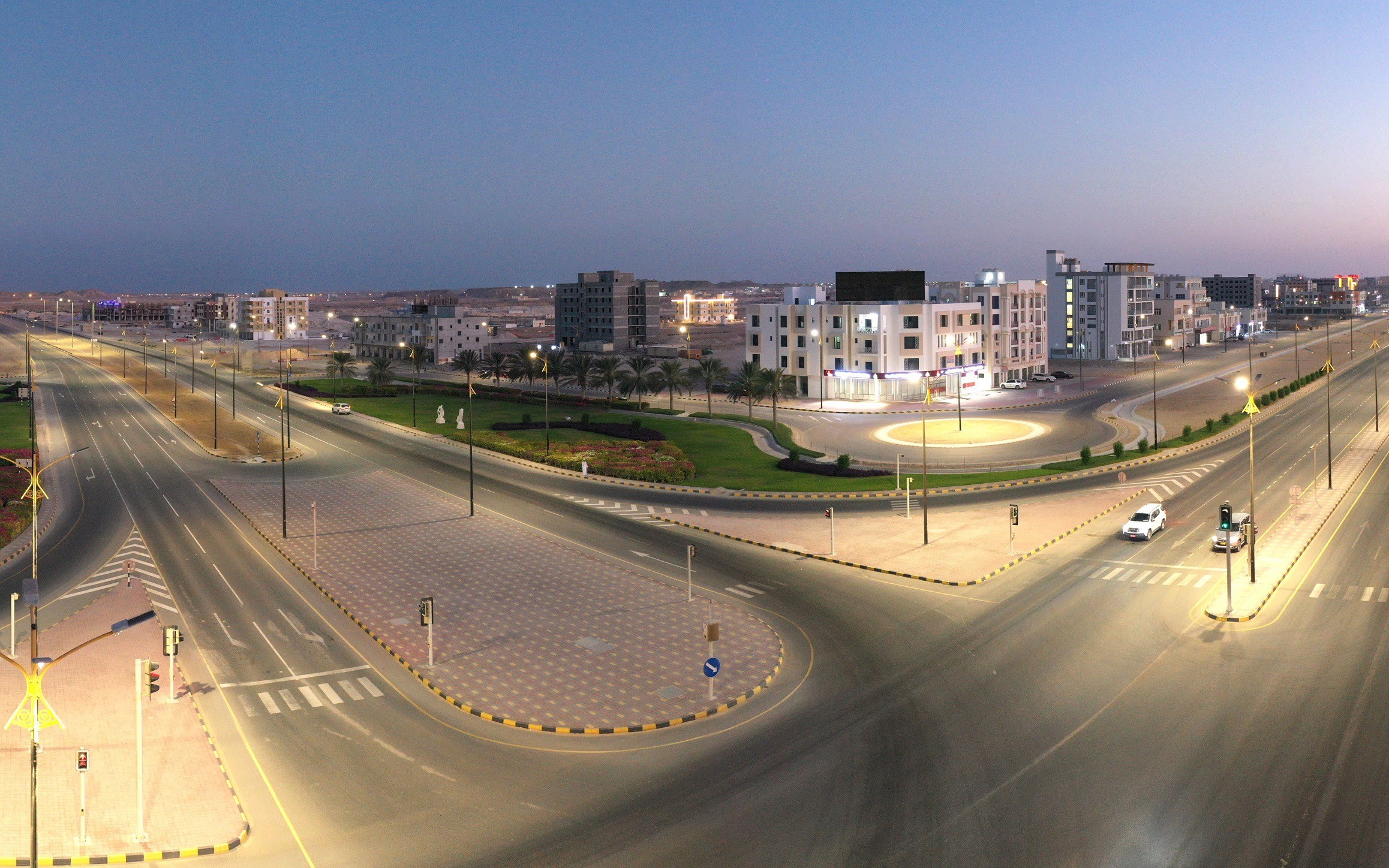 improving lifestyle in Saay commercial District
Numerous projects and service facilities are being carried out by the Administration of Special Economic Zone at Duqm (SEZAD) in Saay, the new commercial District. In addition to establishing a number of other service and investment projects, work is currently being done to build a network of internal roadways in the neighborhood (Saay District in the center of Duqm). This work will also include building a sewage network and canals to drain surface water during rains.
Engineer Abdullah bin Salim al-Hakamani, Director of the Technical Affairs Department in SEZAD, confirmed that the Saay commercial District is of interest to SEZAD administration, as the development of the District entails the establishment of a number of projects and service facilities and connecting it to typical internal roads in addition to sewage networks and rainwater drainage channels, as well as the development of the District by establishing a public park and a mosque.
In Saay District, 93 projects and infrastructures have received approval, and 205 sites have been designated for investment and development. The district has a number of facilities that are now in use, under construction, or still in the planning or development stages. The district now contains 45 facilities, with 22 more still in the planning phases and 32 currently being built.
It's important to reiterate that the District has allocated a site for the construction of a mosque that will be built in cooperation with the Ministry of Endowments and Religious Affairs. Other services and facilities that are currently being built in the District include a public park, a bilingual private school, a private clinic, modern roads, and a number of other services and facilities.
The development of the District entails building dual roads with a length of 4.2 km and two lanes in each direction, single internal roads with a length of 9.4 km and one lane in each direction, and the establishment of 10 links connecting the internal road network with the main roads next to the commercial District, 7 intersections with pedestrian traffic lights and a bicycle path along the road, according to engineer Saif bin Nasser Al-Busaidi, Director of Projects Department at Duqm Development Company.
In addition, seven light intersections will be created, and about 600 lighting poles will be constructed. The District's existing facilities and buildings will be connected to the 15,3 km long sewage network, while the total length of the rainfall drainage networks will be 12,3 km. A net (soil) barrier with a length of 1,2 km will be used as part of the commercial district development project to keep out any potential surface water.
According to Al-Busaidi the District will be developed so that includes the installation of electric charging stations for cars, as well as provisions for the allocation of places to provide USB outlets for the purpose of charging phones, tablets and electronic devices in pedestrian corridors, rest areas on both sides of the road, and safe and paved bike lanes, electric bicycles in addition to smart signals.
It is worth mentioning that the implementation of the new projects comes within the framework of the Public Authority for Special Economic Zones and Free Zones plan to complete road projects in the Special Economic Zone at Duqm, improve their effectiveness, boost their competitiveness, enable them to draw new investment projects, achieve traffic flow, connect new investment areas in the center of Duqm, and promote commercial and tourist movement.